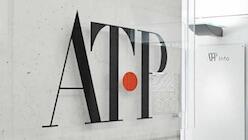 The prestigious magazine BD has again the annual ranking of the world's top 100 players in the architecture scene known. The ATP was founded in 1951 in Innsbruck today and pan-European architects engineers finds place in the following categories:
In "Building designs covers annual survey of the top global practices" puts ATP architects engineers by company headcount worldwide from number 35 to number 31 before. As a European office with a European dimension ATP is with 2nd place in continental Europe, not only on the size up front. With regard to the volume of orders ATP appears in Western Europe for the first time at No. 1 and is also listed in the CEE region with 4th place as the leading European office (after two US offices and an office in South Korea).
In the ranking by market ATP also appears on the top 10 in the world and the best European office in the categories "Environment" and "Engineering" (quoted here even the only European office).
2014 was a special year for ATP, and it was much to be achieved: the world's first architectural and engineering firm ATP was awarded the quality and environmental management certification of all processes of Integral Planning (ISO 9001, ISO 14001). Thus, ATP was able to extend the lead role in the planning method "Integrated Design".
ATP architects engineers is one of the leading agencies for Integrated Planning in Europe and the largest architectural and engineering firm in Austria. The ATP Group, headquartered in Innsbruck has offices for Integrated Planning at eight European locations. One of the biggest Austrian projects in 2014 included the revitalization of the University of Innsbruck, the Shopping City North in Vienna and the shopping Sillpark in Innsbruck. A recent development is for example the SES Shopping Center "Weber line" in Ried.

http://www.atp.ag/integrale-planung/