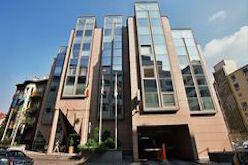 The listed CA Immo AG intends to issue a corporate bond with a volume of a projected 150 million euros. The fixed rate bond will have a term of seven years. As joint lead managers, Erste Group Bank and UniCredit Bank Austria were mandated, the company said Thursday night ad hoc.

Further details are the determination of the conditions (coupon) and volume of issues in the context of a bookbuilding process, which will be published before the start of the subscription period on the company's website, which is probably done on 11 February 2015.

CA Immo sold two office buildings
The listed CA Immo sold one office building in Sofia and Budapest each, by a total of around 17 million euros. The deal has already been done, the CA Immo announced on Wednesday. The properties sold are the Euro Park Office Building in Sofia with 8000 square meters of rentable floor space and the 6400 square meter large Buda business center in Budapest. They continue the strategic retreat from markets and segments that do not belong to the core business, it says in the press release.

Buyer of Buda Business Center is an open fund, managed by Diofa Fund Management. The Euro Park Office Building was purchased from a local investor.
The last October sealed sale of logistics properties in Romania and Poland totaling 467,000 square feet to the British P3 is also now completed too and the purchase price was paid for it.
Source: APA/immobilien.diepresse.com