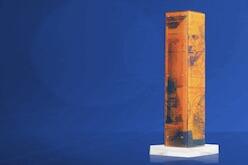 Category: Property Developer
Category Sponsor: Geberit

Robert Angst // Angst Group - Architekt Angst & Partner
Hannes Horvath // Durst Bau GmbH
Hans Jörg Ulreich // Ulreich Bauträger GmbH
Michael Wurzinger // Strauss & Partner Development GmbH
Silvia Wurstinger-Renezeder // SEG Stadterneuerungs- und Eigentumswohnungsgesellschaft m. b.H.


Category: Real Estate Manager
This category inclueds for example: Management Real Estate / Building PLCs or entrepreneurs, who have more than one company branch and a related real estate portfolio

Oliver Brichard // Brichard Immobilien GmbH
Daniel Jelitzka // JP Immobilien Gruppe
Daniel Riedl // BUWOG group
Karin Schmidt-Mitscher // Uni Credit Leasing (Austria) GmbH
Karl-Heinz Strauss // PORR AG


Category: Real Estate Agent

Michaela Irisch // Otto Immobilien GmbH
Inge Schwarzenberg // Colliers International Immobilienmakler GmbH
Marion Weinberger-Fritz // Raiffeisen Vorsorgewohnungserrichtungs GmbH
Stefan Wernhart // EHL Immobilien GmbH
Michael Zöchling // bareal Immobilientreuhand GmbH


Category: Real Estate Consultant
This category includes lawyers, auditors, accountants, technical consultants, ...

Stefan Artner // DORDA BRUGGER JORDIS Rechtsanwälte GmbH
Johanna Fuchs-Stolitzka // Vermessung Fuchs-Stolitzka
Martina Maly-Gärtner // Michaeler und Partner
Christian Reimkitz // Engin-Deniz Reimitz Hafner Rechtsanwälte KG
Daniele Witt-Dörring // Weber & Co. Rechtsanwälte GmbH


Category: Real Estate Services
This category includes Facility Services, Asset Management, custodial engineers, TGA/HKLS Services (technical FM)

Sandra Bauernfeind // EHL Immobilien Management GmbH
Christoph Kothbauer // Online Hausverwaltung & Immobilientreuhand GmbH
Ferenc Sabo // Sabo + Mandl & Tomaschek Immobilien GmbH
Georg Spiegelfeld // Spiegelfeld Immobilien GmbH
Susanne Weinberger // Weinberger Biletti Immobilien Graz GmbH


Category: Small Diamond
This category is for all enterprises with up to 5 employees

Alexander Bosak // Bosak Real Estate Consulting GmbH
Daniel Fichtenbauer // DFi - Immobilientreuhand & Financial Consulting GmbH
Robert D. Kalandra // Kalandra Immobilien
Claudia Schleifer // DEBA Bauträger Gesellschaft m.b.H.
Christine Weber // Immobilien Weber, Immobilientreuhändler und Sachverständigenbüro
Now that the finalists are fixed, the choice of the winner will be carried out by the professional jury.
The jury consists of about 60 leading representatives of the Austrian real estate industry. It is composed of the Caesar-prize winners the past five years, the boards of the participating organizations, as well as from the Heads of the Professional Associations of the state and federal levels. The composition and mode choice for the choice of the Caesars are carried out written, secret and under notary observation. Each judge will select one winner per category from each one of the five finalists. Those finalists with the most votes from the jury members will be nominated with the Caesar 2014. In a tie, the ranking from the previous public vote decides.
Die Zusammensetzung und der Wahlmodus in der Kür der Cäsaren werden schriftlich, geheim und unter notarieller Aufsicht durchgeführt. Jedes Jurymitglied wählt aus den fünf FinalistInnen jeder Publikumskategorie jeweils einen Erstplatzierten. Jene FinalistInnen mit den meisten Stimmen der Jurymitglieder werden mit dem Cäsar 2014 gekürt. Bei Stimmengleichheit entscheidet die Reihung aus der vorhergegangenen Publikumswahl.
Weblink: http://www.immoaward.at/caesar/
Picture Source: http://www.immoaward.at/presse/