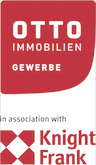 Vienna (OTS) - With the background of the weak domestic economic outlook and the low interest rate environment, the Vienna office market presents currently divided into two parts: while the investment market broke all records last year with 2.8 billion euros, the rental market demand remained short of expectations. This is evident from the current office market report for the spring 2015 Dr. Eugen Otto presented on Monday along with his team of experts.

With only 215,000 m2, the demand of the rental market was almost a quarter below the average of the past 10 years and especially the public sector did not realize many of their anticipated surface applications. Especially slight behaved the demand in the high price segment in prime locations, the experts at Otto Immobilien report. Tenants currently favour "modern first rental areas with good transport links in mid-priced low-rise buildings as well as smaller areas up to 500 square feet," says Mag. Alexander Fenzl by Otto Commercial Real Estate.

International investors are on the rise - Otto: "Capital seeks investments"
The investment market in 2014, according to records, however, market report a record year: EUR 2.8 billion in transactions were implemented in the commercial sector - about 65 percent more than in 2013. "This is the highest level since 2007," said study author Martina Cerny MA For more than half the volume of transactions according to their surveys international investors were responsible. Clear dominant in Vienna was the office segment with a share of two-thirds, followed by retail and hotel and logistics properties that are now on the rise after years of stagnation. Lack of alternative forms of investment and extremely high liquidity in the market makes real estate an asset class for private and institutional investors from abroad more interesting.
"The motto is: capital seeks investment," said Dr. Eugene Otto.

Rents stable - but the offer is still too low
Still to small is the supply of new office space - especially in light of the record lows in the previous year, it said in the office market report. Fenzl: "Of the 130,000 m2 which are realized in the year, only a small proportion of the market alone, the 'First Campus' at Vienna's main train station is responsible for three-quarters of new faces - but is also used by Erste Group itself."

Solid and partly on the niveau of the previous year to present are the other fundamentals of the Vienna office market: The nominal rents remaine stable with an average of 13 euros per m2 for first rental areas in new buildings. Prime rents move with 25 euros per m2 on the previous year. Positive developments observed Martina Cerny for the vacancy rate of the overall market, which - in the previous year was stable at 6.5 percent and now could decrease - especially due to the low volume of completions. The yields also fell due to strong demand in the previous year under pressure: The top returns for modern office properties fell in the previous year to 4.75 percent and expected to continue to fall. In 2013 this figure was at 5.25 percent.

Public sector the most important and largest tenant
How importat  the public sector as a tenant is, has been examined and evaluated by the experts of Otto real estate in the spring issue of the office market report for the first time. Thus, in the previous year tenants in the public sector were responsible for more than one-fifth of the rental services available square meters. "Since 2009 was - with one exception - always a public sector company the largest tenant," says Mag. Alexander Fenzl.

Press Release & Contact: APA / OTS, March 2, 2015
http://www.ots.at/presseaussendung/OTS_20150302_OTS0104/bueromarkt-wien-starkes-investment-schwache-mietnachfrage